2022 INFINITI QX60 vs. 2022 Acura MDX in Roanoke, VA
Choosing the right vehicle comes down to some important elements. You need to be wise in your shopping trip to make sure the model you have your eye on comes equipped with the features you need most. The vehicle should also perform well and be safe on the roads of Roanoke, VA, and everywhere else you drive. If you are looking for a luxury SUV, there are some good choices available. You can't do any better than to look at the QX60 vs. MDX. Both INFINITI and Acura models bring some excitement to the road. You can't go wrong with either one, but you will see as you dig deeper into these vehicles how the 2022 INFINITI QX60 is the right SUV for you to buy and drive.
Interior Comparison
As soon as you sit down in the 2022 INFINITI QX60, the gorgeous interior and comforts will blow you away. There's a lot to love about the conveniences and features inside this fantastic SUV. The base model comes with leather seats, which feel great to sit on and are easy to maintain. There are a slew of comforts, including a leather steering wheel, a rearview camera, and dual-zone climate control in the front. There is also interior air filtration, keyless ignition, an overhead console, and turn signals in the mirrors. The new QX60 offers 37.9 inches of headroom and 43.1 inches of legroom in the front seats. In the back, you'll get 34.5 inches of headroom and 32.4 inches of legroom. The maximum cargo capacity is 8.7 cubic feet.
Moving to the 2022 Acura MDX, you'll find many of the same handy features that everyone wants as they drive in Roanoke, VA, each day. However, the MDX has less legroom in the front at only 41.6 inches.
2022 INFINITI QX60 Interior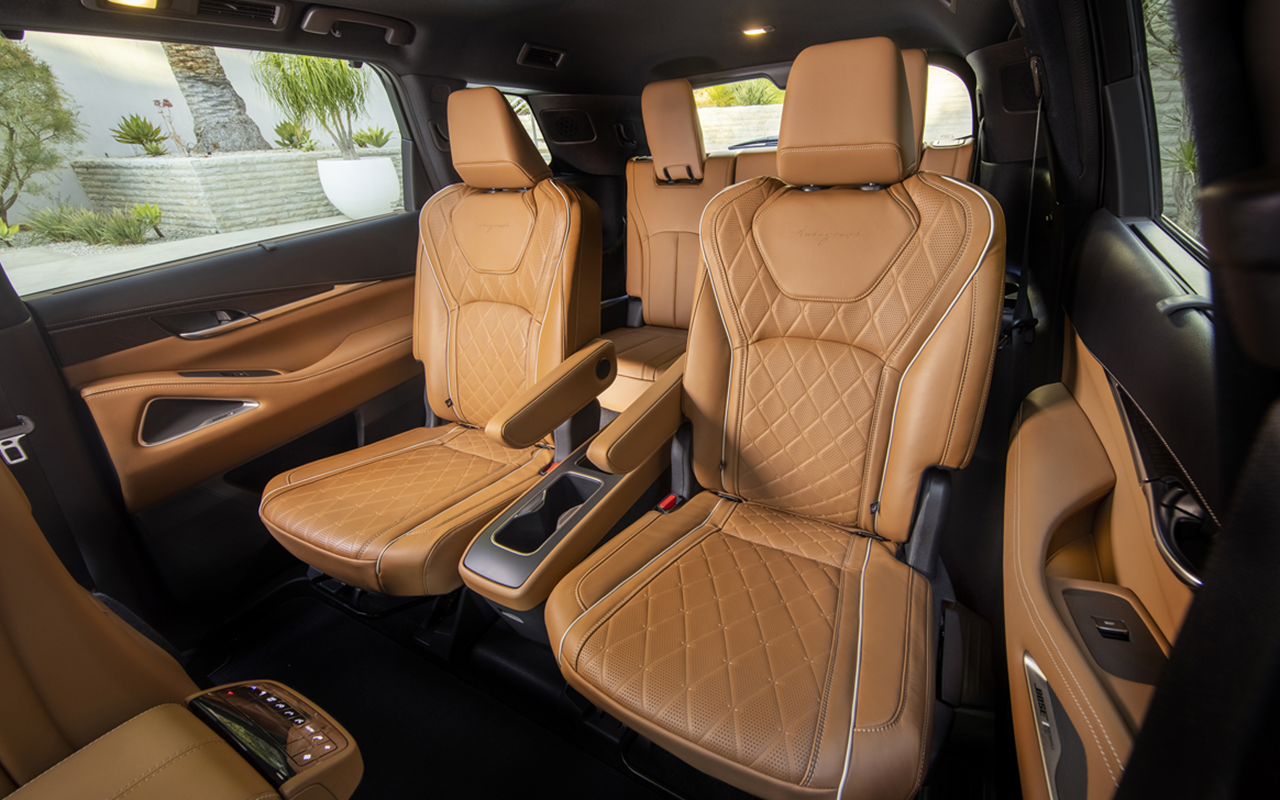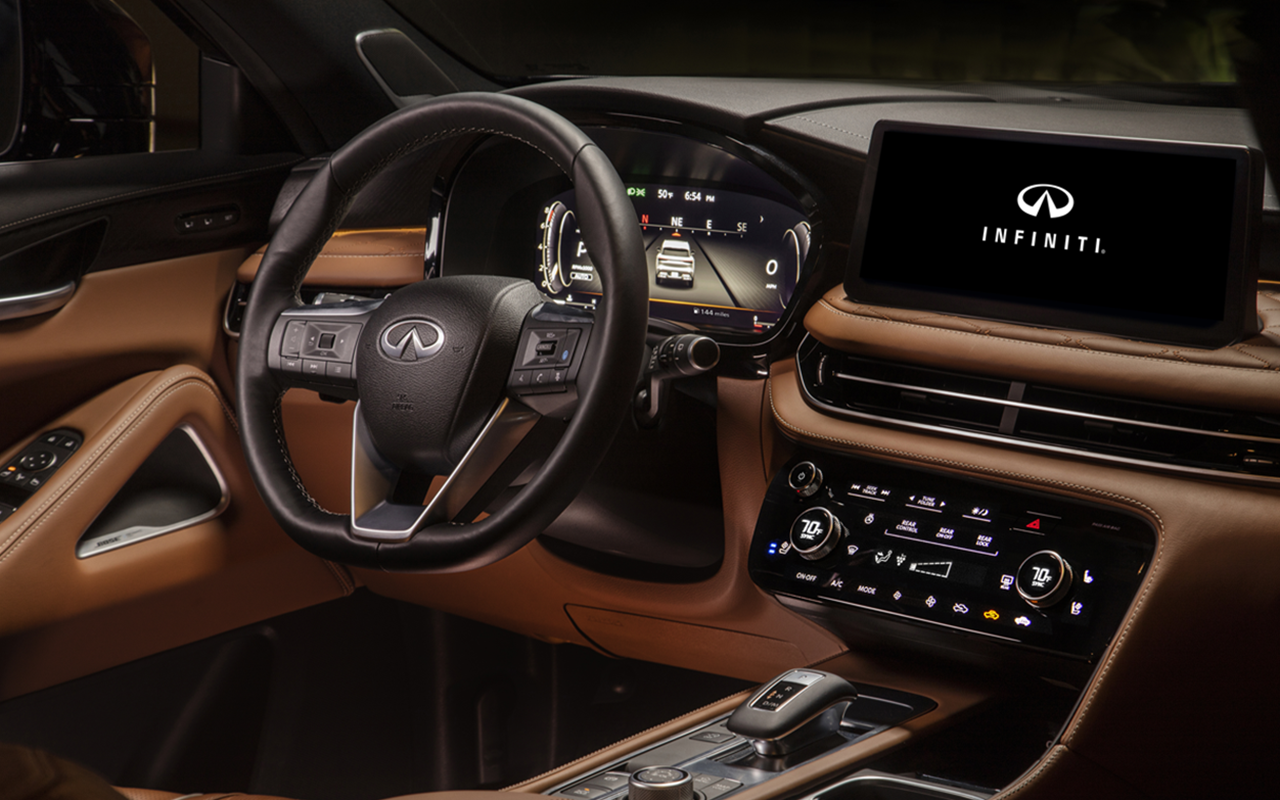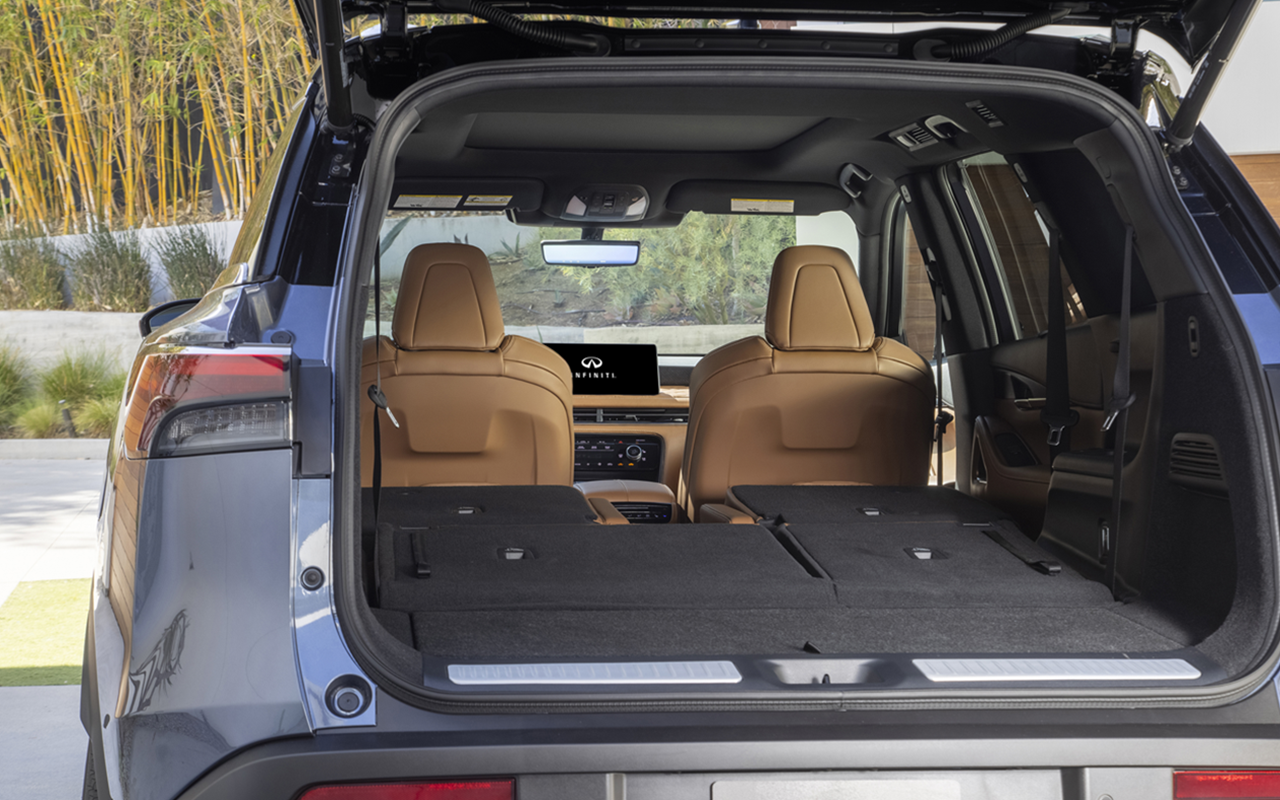 2022 Acura MDX Interior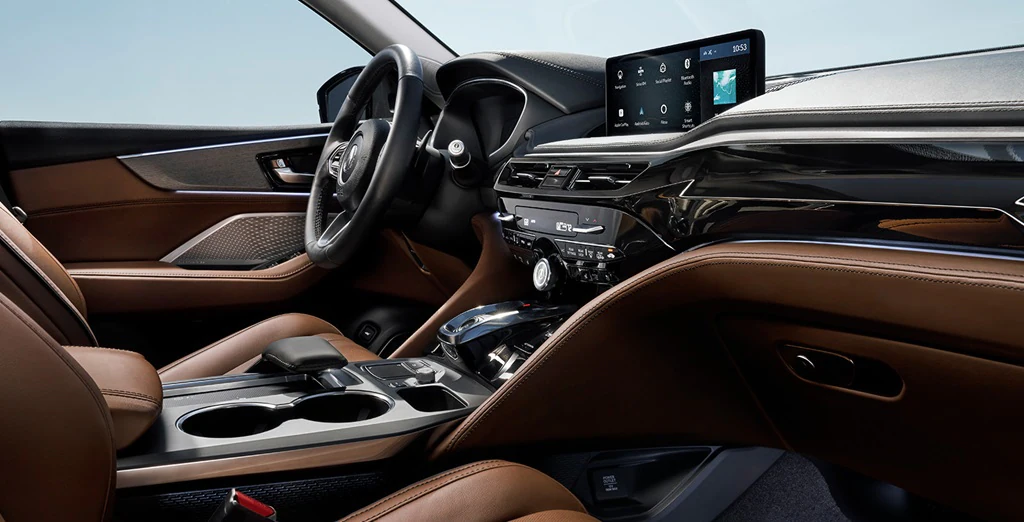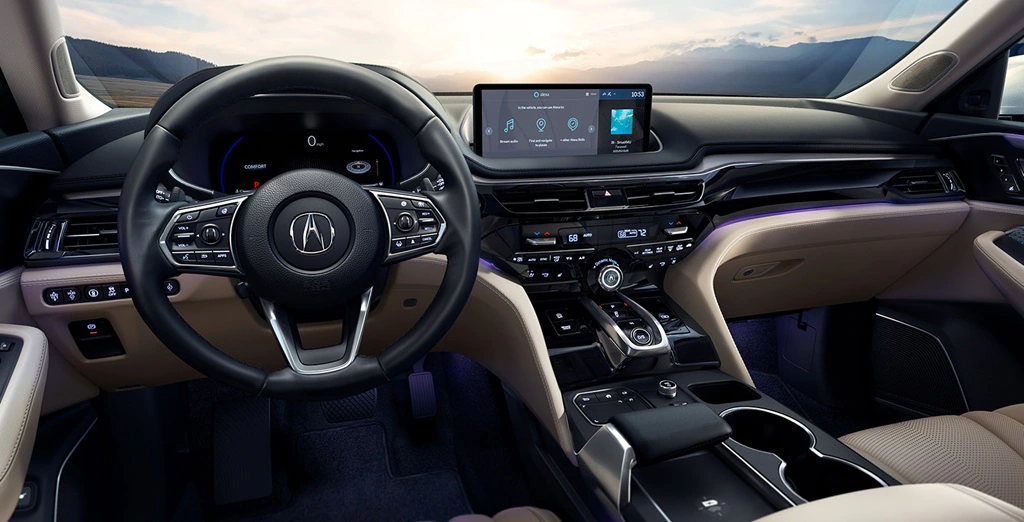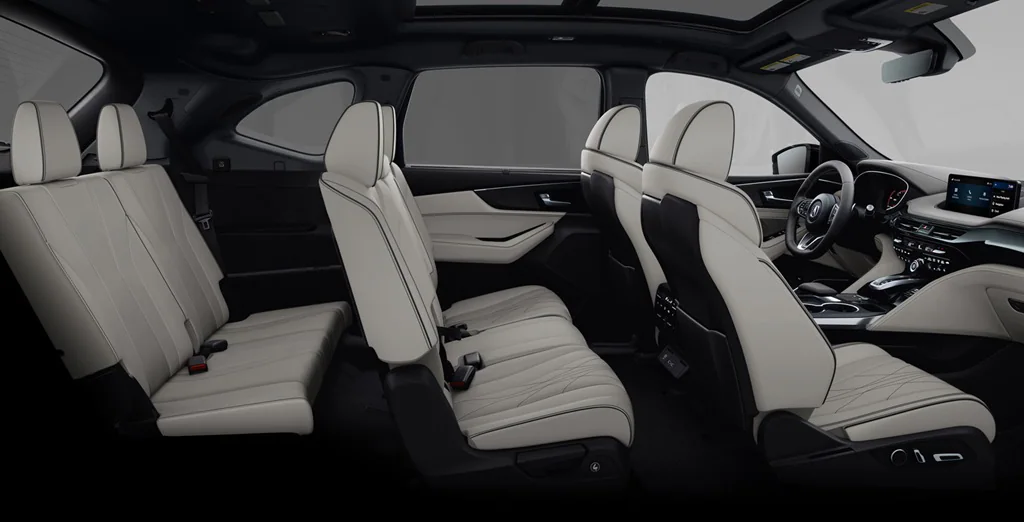 Performance Comparison
The best luxury SUV will be reliable no matter where you drive. You need something that will handle even the most challenging terrain time and again. You won't have to worry about the 2022 INFINITI QX60 sputtering. The base model comes with a 3.0-liter 24-valve engine that generates 300 horsepower and 295 pound-feet of torque. If you want even more power, you can move up to the Red Sport 400 trim. This version puts out an impressive 400 horsepower and 350 pound-feet of torque.
Though the engine of the 2022 Acura MDX is a little larger (3.5 liters and 24-valve), it makes less horsepower and torque, 290 and 267 pound-feet, respectively.
Safety Features Comparison
Every time you get into your vehicle and drive in Roanoke, VA, or anywhere else, you need to feel safe. You want the peace of mind that comes when your vehicle has the latest driver-assist features to protect you and keep you from accidents and harm. Fortunately, both of these SUVs do an outstanding job when it comes to safety features. The 2022 INFINITI QX60 has helpful elements, such as rear cross-traffic alert, pedestrian detection, automatic emergency braking, lane-departure warning, and blind-spot monitoring.
The 2022 Acura MDX boasts the same safety features. So both vehicles should put you at ease, knowing that your safety is a top priority when you drive one of these SUVs or if you are a passenger in one.
Find the 2022 QX60 in Roanoke, VA
When you shop for an INFINITI vs. Acura, you can explore these various features. To choose between these two SUVs can be difficult. You can see that the 2022 INFINITI QX60 has more engine power, which is a good reason enough to make it your next SUV. Come down to Berglund INFINITI of Roanoke and shop for one today.