Battery Service Savings near Blacksburg, VA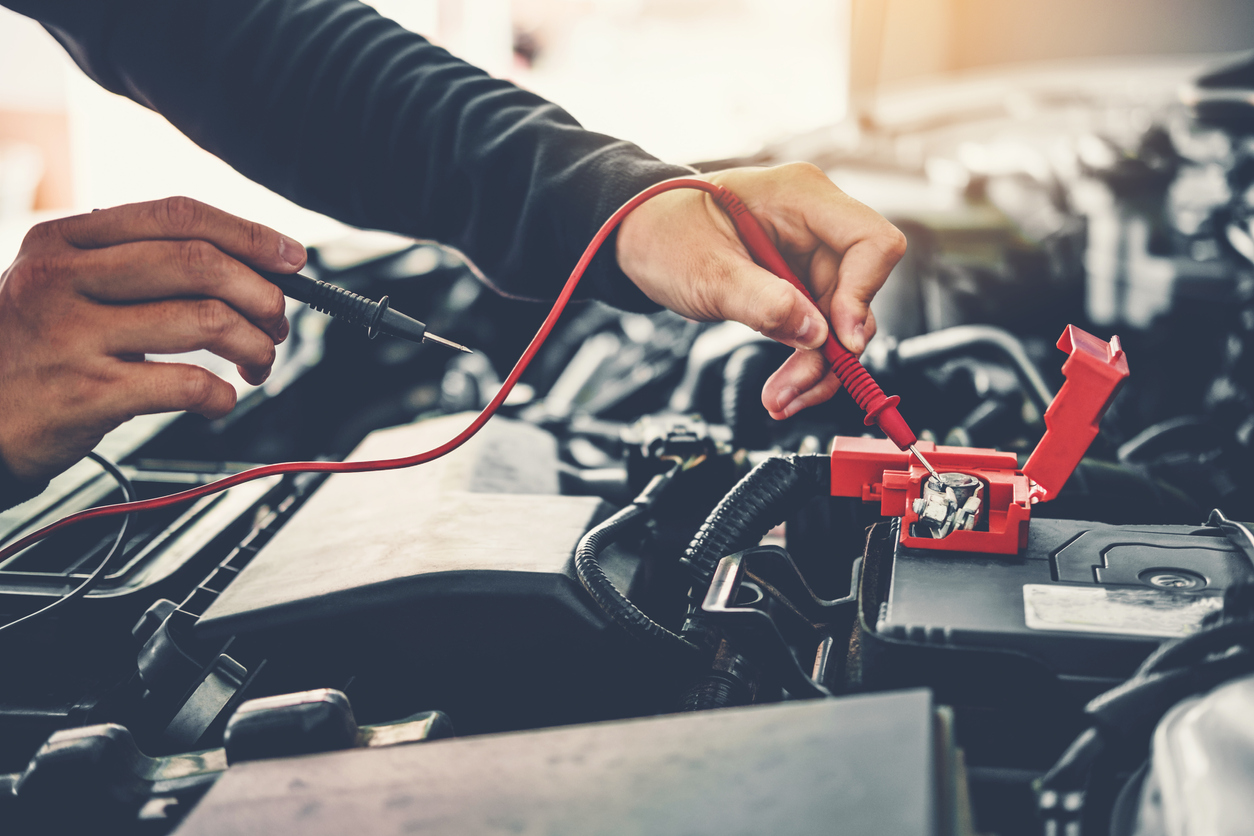 Minor maintenance can go a long way in keeping your car running. One piece of care that is easy to overlook is battery maintenance. However, if your battery fails on you, you can be left stranded in the sticks. Getting your car moved to the nearest mechanic can be expensive. Relying on a tow also makes it hard to have your choice of auto repair shops, like the excellent Service Center at Berglund INFINITI of Roanoke.
At Berglund INFINITI of Roanoke, our team has years of experience working on cars. They can look at your battery and tell you what might be the problem. We offer the best prices on battery tune-ups and replacements. Whether you need to have the leads wiped clean, the cables replaced, or the battery swapped out, it will be no trouble at Berglund INFINITI of Roanoke near Blacksburg, VA. Schedule an appointment online today.
When Do You Need Battery Service?
Knowing exactly when to get your car serviced can be difficult. Parts like the battery do not have a prescribed maintenance schedule, so you have to know what to look for. Fortunately, our Service Center can take the guesswork out of maintenance. If your battery is giving you trouble or has not gotten inspected in a while, it does not hurt to bring it to Berglund INFINITI of Roanoke for an inspection. Even if we do not need to fix anything, we can give you peace of mind. Our service specials also make us a convenient place to stop for all kinds of service, including alignments, oil changes, and tire rotations.
The following are indicators that you need to bring your car to the dealership to have its battery inspected:
Your engine does not start or has trouble with starting.
There is visible corrosion or dirt on the battery cables and leads.
The headlights are not as bright as you remember.
You have needed to jumpstart the battery recently or repeatedly.
You have not had the battery looked at in over one year.
The solution to your battery problem could be minor, either a cleanup or cable replacement. Still, all batteries have a limited lifespan. They all need replacement eventually. Not taking care of minor issues can sometimes lead to significant problems.
When it is time to replace your battery, you will find no better options than Berglund INFINITI of Roanoke for battery specialists. Book your service appointment at the shop today so that your minor battery problems remain small.
Schedule Battery Service at Berglund INFINITI of Roanoke
Get proper battery care before it becomes too late. There is no excuse to wait with the affordable Service Center at Berglund INFINITI of Roanoke near Blacksburg, VA. Think of battery maintenance as insurance against getting stranded and insurance against the undue wear on your car caused by an improper battery. Proper care of everything under the hood will ensure that your auto keeps going beyond its expected lifespan without any expensive repairs. Schedule your service appointment today.