How is the INFINITI Q50 different from other luxury sedans?
For starters, it's in the vehicle's styling. When you compare the Q50 to similar offerings from the competition, it just stands out with more cutting-edge style. No offense to the competition, but we think it's the best looking luxury sedan on the market – bar none.
Here is what's really important:
Your tastes and preferences. It's all about what you feel comfortable with and find attractive in a vehicle. The best way to determine if this is the right car for you is to head down to our [di_dealer_option city=""], [di_dealer_option state=""] INFINITI dealership for a test drive.
This will give you an opportunity to get behind the wheel and really get a feel for all the INFINITI Q50 has to offer. To schedule a test drive, just contact us online and visit Berglund INFINITI of Roanoke in person.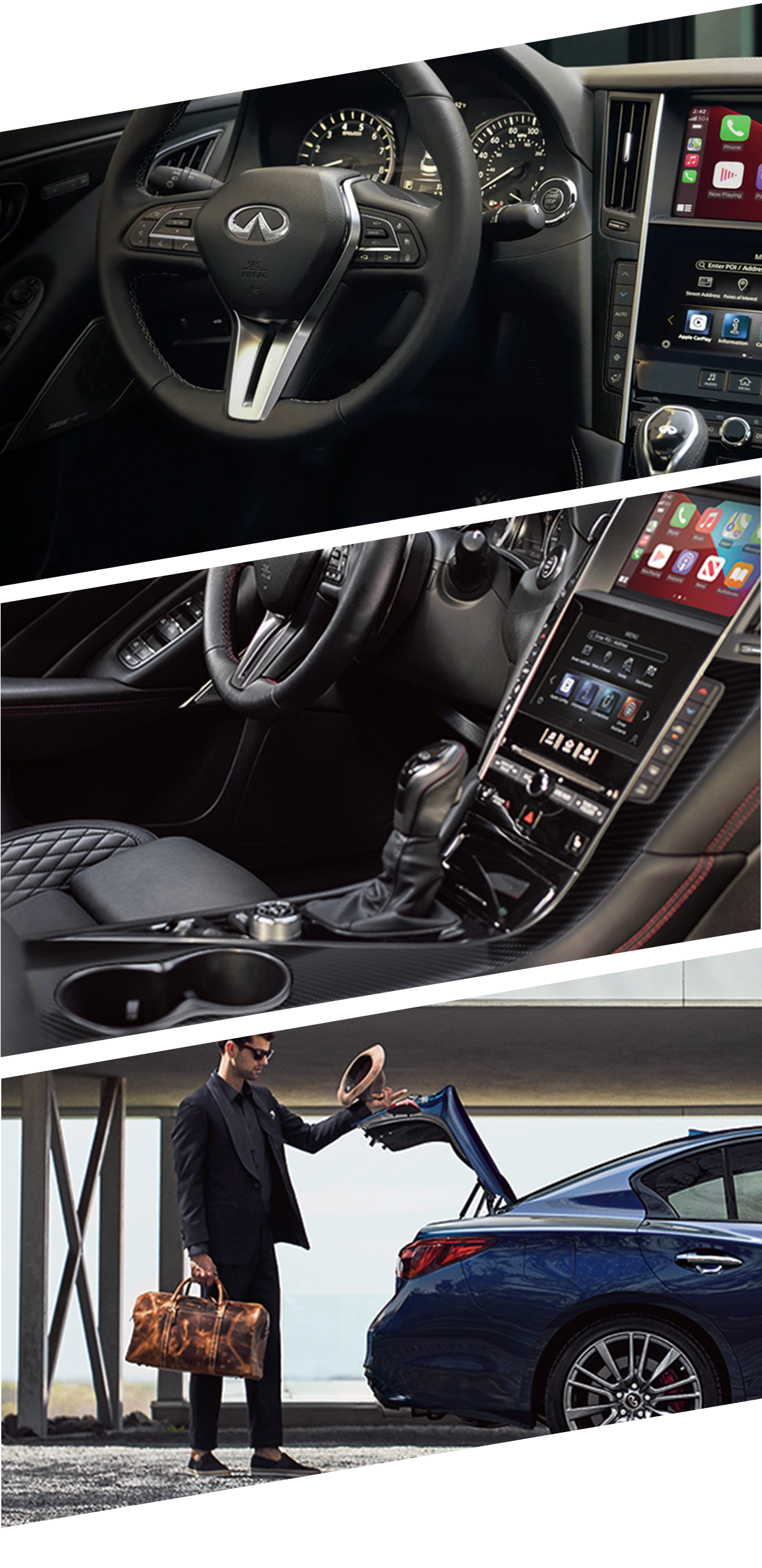 What You Need To Know About the 2022 INFINITI Q50
The INFINITI Q50 was introduced to the world in 2013. It was a replacement for the G/Q40 sedan and has remained relatively unchanged. That notion still holds true today, as the 2022 INFINITI Q50 will be a carry-over model. As such, the styling and features of this version will be similar to those of the 2021 Q50. However, there are still some differences. For example, the trim variants have been tweaked this year. The Pure base trim has been discontinued, leaving only three options: Luxe, Sensory, and Red Sport 400. The 2022 Q50 still comes outfitted with INFINITI's best technology and safety features. Some of the items available in these categories include a dual-screen infotainment system, an intelligent key system, and forward emergency braking.